BE A MEMBER OF OUR COMMUNITY
Members are allowed to:
Advertise on this site! Add A Web Site Link! Run our Live Talk Chats!
AND MANY OTHER ADVANTAGES!!!!
Membership is simple and easy. All you need to do is send us the following information and you will be sent a membership package that will welcome you to our community and offer you a free gift.
Yes free. There will be no charge to you at all. We will pay for the shipping of the item. It may take several weeks for us to get it to you but we hope that you will enjoy it.
What kind of gift can you look forward to? Well we have developed our own masks. Each member of The Sorceress Community receives a hand crafted mask. The mask is our gift to you for being a member.
Members are welcome to advertise there products and services as we will be adding a PAGAN ARTISANS page which will list items for sale by local and international pagan artists.
Join our Community Today!
Send An Email Through Nome Delivery with the subject: "JOIN NOW".
We will send you a confirmation that you are accepted.
You will need to provide us with your mailing address so that we can ship your gift.
If there is no address then we cannot deliver the item.
We will not be releasing this info to anyone else so don't worry about getting a mass of junk mail.
JOIN TODAY!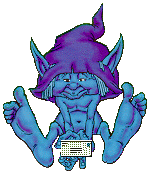 Please Enter Reference Number: M1